Blog Post #20- Social Media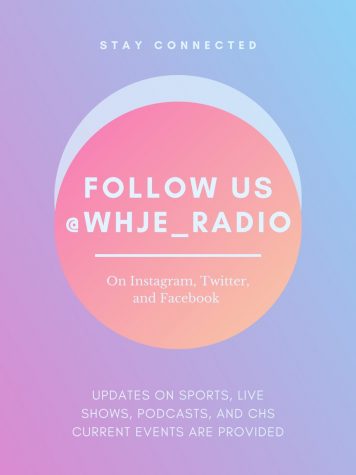 You can find WHJE on social media! Make sure you follow @whje_radio on Instagram, Facebook and Twitter to keep up with the latest news around the station and here at CHS!
On our pages, you can find recent updates on live shows, podcasts, information on new music uploaded, upcoming events that support WHJE, sports, and more!
Make sure you're following us on these social media platforms to keep up with everything WHJE!