Carmel Girls Basketball vs West Lafayette 12/2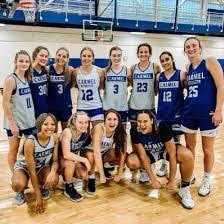 On this broadcast, we see the Carmel Lady Hounds Basketball team face off against the West Lafayette Red Devils at home in an exciting matchup. Carmel ended up winning the game 48-25 thanks to the play of Junior Mackenzie Thomas and Senior Emily Roper. The Hounds stormed to their most dominant win of the season.
Evan Stowell and Charlie Huiras on the call.