Game Preview vs Lawrence North (Varsity Football) (09/16/2022)
Varsity Football Game Preview
The Carmel Greyhounds had it easy last week as they faced The Pike Red Devils. Led by QB Jack Kazmierczak the Greyhounds proved that they're an offensive team.  Kazmierczak displayed his arm strength and patience in the pocket throughout all 4 quarters. Throwing 12-15 with 127 yards, Kazmierczak surpassed 715 passing yards on the season.  Not to mention, Kazmierczak broke the Carmel Football All-time passing yard record in week 2 vs Center Grove (363 yards). In the end, The Greyhounds came out on top vs The Red Devils winning their second straight 34-14!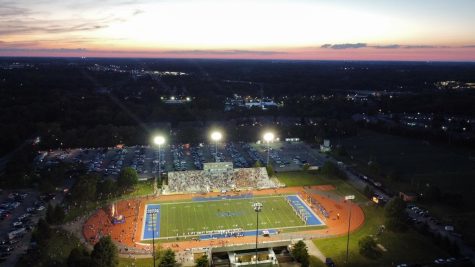 (Photo: @CarmelHoundsHQ)
In the 28th matchup between The Carmel Greyhounds and The Lawrence North Wildcats the tension is high. Both teams are coming into today's matchup with a 2-2 record and a win from the previous week. Last week, the Wildcats faced a talented North Central team and took the scoreboard by storm. Wildcats QB, Montez Jones threw for 112 yards, and 3 touchdowns, but also showcased his mobility with 35 rushing yards (7 yards per carry).  However, Jones's time in the pocket will be limited this week due to Carmel's 3-star prospects Winston Berglund and Will Heldt. In Carmel's week 4 matchup vs Pike, Berglund showed up with an 87-yard punt return touchdown and a 15-yard pick six! These facts prove it, but Berglund doesn't allow opposing Quarterbacks much time in the pocket, nor does Will Heldt. Entering week 5, Purdue commit Will Heldt is leading the Greyhound defense with 41 tackles, 4 sacks, and 2 forced fumbles. On the other side of the ball for the Greyhounds, the Jack Kazmierczak and Reece Bellin combination has shocked opposing defenses. Bellin has surprised everyone this year, with over 400 yards and 5 touchdowns going into week 5, nobody would've expected the chemistry Kazmierzcak and Bellin have built. Today's matchup won't be easy for either team, but The Wildcats need to be ready because The Greyhounds have the momentum from two straight victories.