Radiothon 2022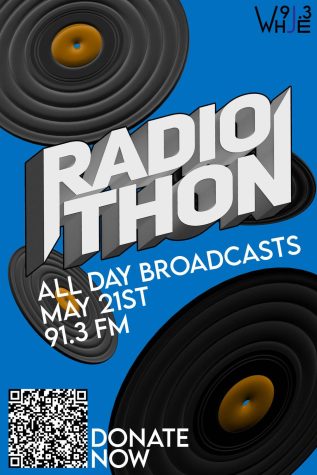 This weekend WHJE will kick off Radiothon! But why does our station need this fundraiser and your help?
"Why do we as listeners need to donate and tune in?" you may ask? Well, the Carmel district does not allow for a large budget when it comes to funding us as a station. So, to help us out, please click on the link to the GoFan website, where you buy a 'ticket' which will serve as a donation to the station.
To help out even more, you can donate $91.3 and join the exclusive 91.3 Club!
Club members will receive an exclusive 91.3 Club sticker, your very own WHJE pen, your name recognized on our website and a wall here in the station, and finally your name, along with the other club members names, on a rotating live promo that will be frequently played on air!
CLICK THE BUTTON BELOW TO DONATE!!!