David Weiderhaft – Manager of the Month for October (1)
Manager of the Month for October 2020!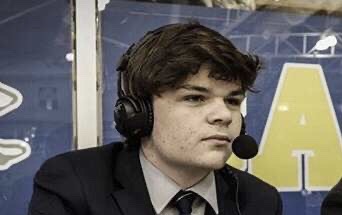 David Weiderhaft, a senior in the Sports Department, won Manager of The Month for October, which was voted by other Staff Members!
These are the wonderful things said about David and his hard work this month:
"He's done a great job organizing various sports events and assignments."
"David does a lot of work outside of school and is very dedicated to his position."
"He's been working super hard for sports so far this year, getting together a schedule for all sports and communicating well. Also, he helps people in our department if they have any questions."
"He has done fantastic work this semester with football broadcasting as well as getting ready for winter sports."
Great job David!