About In Your Dreams Fantasy Sports Talk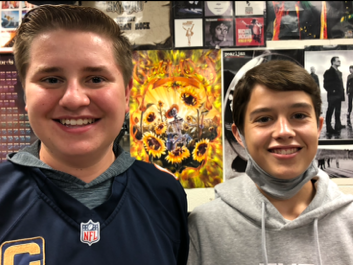 'In Your Dreams Fantasy Sports Talk' recreates the iconic discussions that happen at high school boys lunch tables. Sean and Charlie dive deep into everything fantasy sports from the week prior, and preview the next week to give you a competitive edge in your fantasy leagues. From 7:30-8:30am on Wednesday mornings, enjoy 2 boys having a fun and free-flowing conversation about sports that make you feel as though you are in the studio with them.
The boys compete in multiple competitions against each other with silly punishments for the losers. For clips of punishments for losers, check out the Instagram @inyourdreams_whje
We hope to have you listening to our next show!