Blog Post #49 – Radiothon : April 17th & 18th!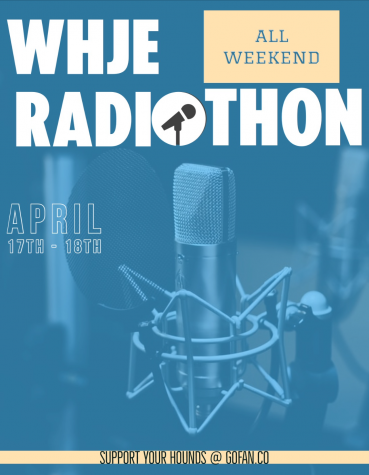 Hey Carmel get ready for Radiothon, because it's happening this weekend! Join us here at 91.3 WHJE all weekend long starting on Saturday, April 17th at 10 A.M. for a day filled with live shows, fundraising, and more! Then wake up with us the very next day on Sunday at 9 A.M. for another day of fundraising fun! Radiothon is an all weekend long broadcast where we will be fundraising for the station! With the money raised we will be able to pay for our license, help keep all of our departments running, buy new music for the station, obtain the rights to our website, afford new equipment, and so much more! A live link to GoFan (where you can donate) has been posted on our website under the Radiothon tab! We'll see you this weekend!
Photo credit to Vanessa Hintz!